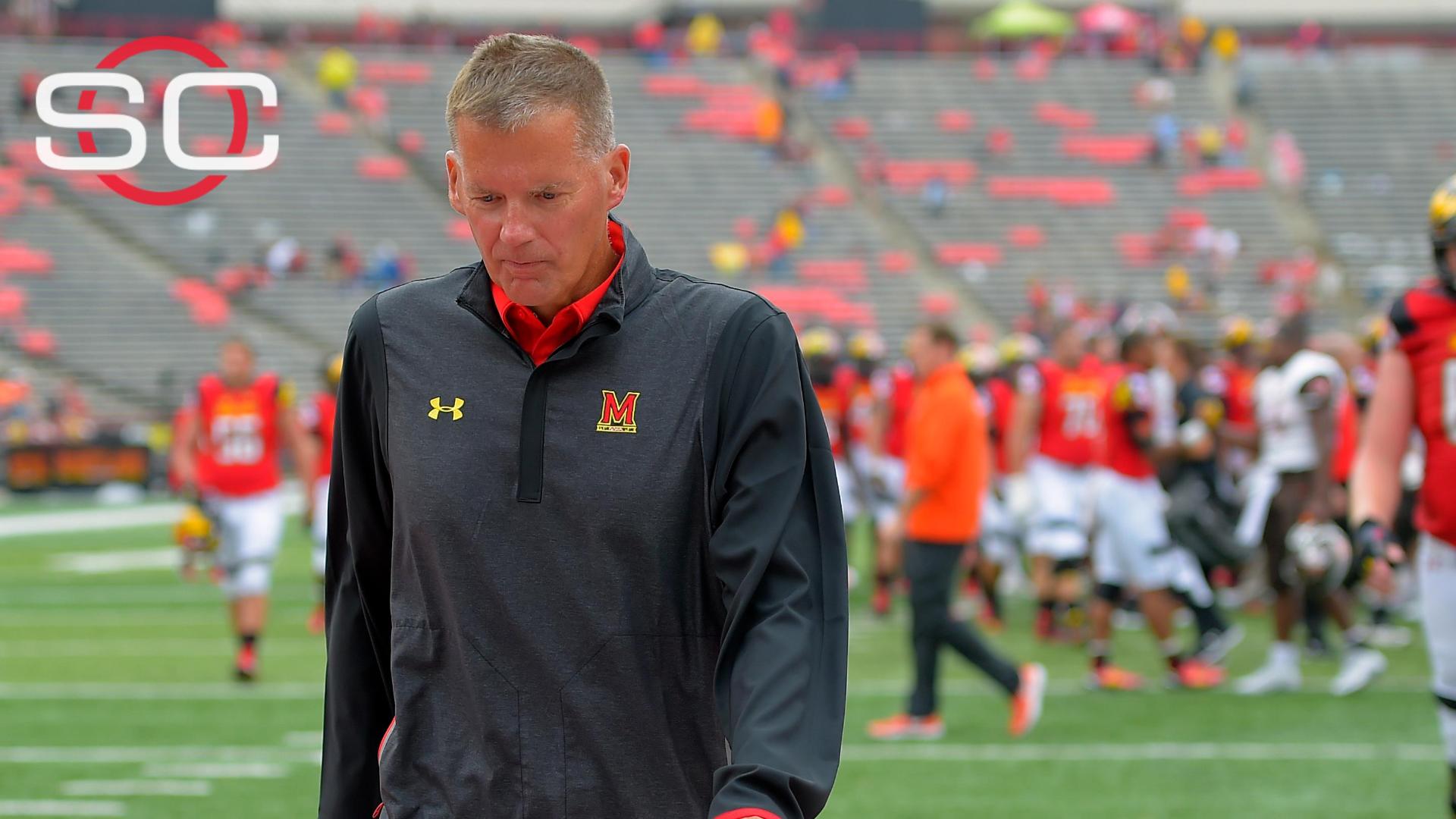 A decision has been made that Randy Edsall will not be the football coach at Maryland next season, and discussions are taking place about how and when to separate, a source said Thursday night.
Maryland has internally discussed how to manage an in-season coaching change, another source confirmed.
Earlier Thursday, InsideMDSports.com reported Edsall is likely to be fired after Saturday's game against the Buckeyes as the Terps enter a bye week. Yahoo! also reported that Maryland intends to fire Edsall.
Maryland, in a statement, said: "Randy Edsall is our head football coach, and he'll be on the sidelines Saturday against Ohio State."
Edsall, 57, is 22-33 during his tenure with the Terrapins after a 2-3 start this season. He is 10-23 in conference play, posting a 6-18 mark in the ACC and going 4-5 since the Maryland moved to the Big Ten. The Terps were blanked 28-0 by Michigan on Saturday.
Edsall is in the fifth year of his original six-year, $10 million deal. He received a three-year extension in July, but just $500,000 of the $7.5 million extension is guaranteed.
Not only is the athletic department unhappy with the results on the field, where the Terps have been